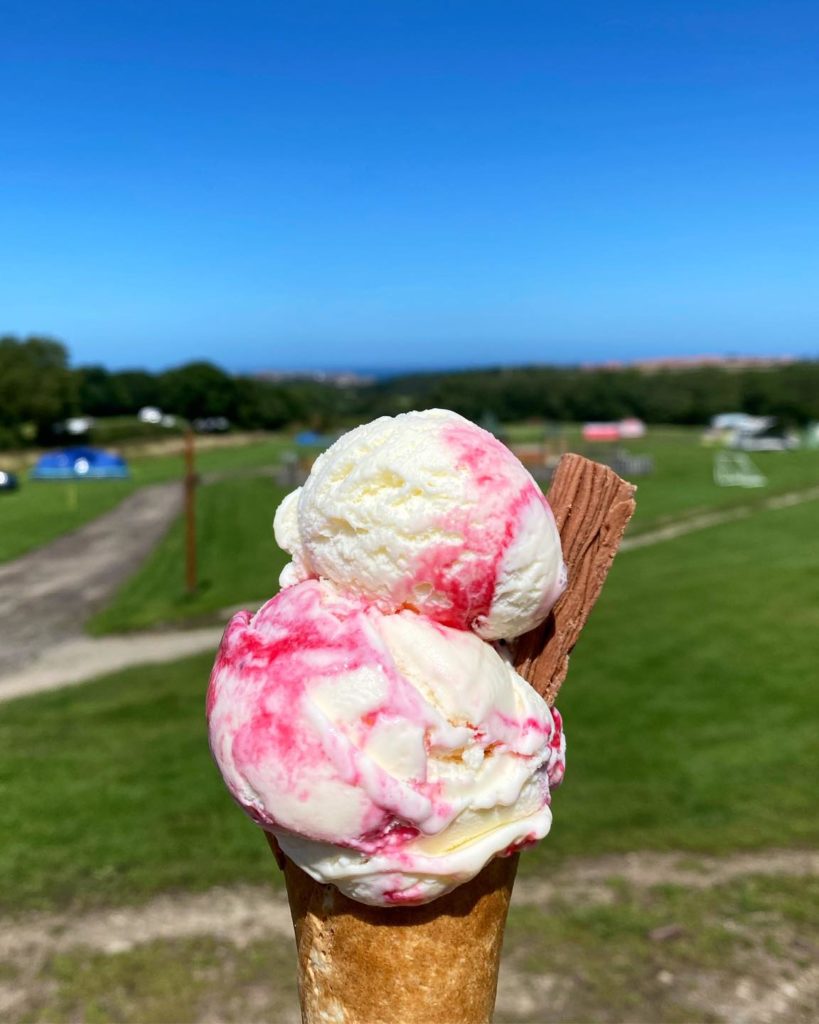 Traditional dairy ice cream created with our home-made recipe
All of our ice cream is made right here on our farm just outside of Whitby. We use fresh whole milk, double cream and the finest ingredients to create our mouth watering flavours.
No artificial flavours or colourings! We use natural fruit pastes for delicious ice cream!
We have a large range of flavours that is constantly changing so keep checking back for any new ones! We currently make over 20 different flavours of ice cream including sorbets.
During the Summer months, we make enough ice cream for over 11,000 cones per day!
See below for our current flavours!